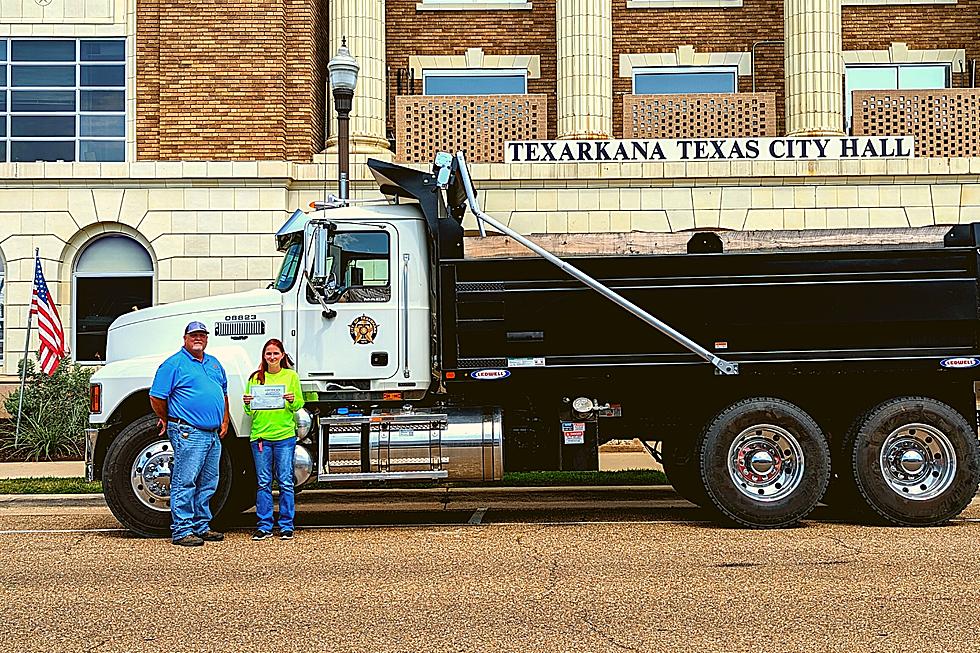 City of Texarkana's New Employee Training Program For CDL Licenses
City of Texarkana Texas
Here's something great that the City of Texarkana, Texas has now accomplished. They recently successfully trained the first internal Commercial Drivers License licensee completely in-house.
Street Department employee, Brittney Lafayette received her Class B CDL through this new in-house training program and she passed the test on her first try.
The city of Texarkana Texas started this new program because of new federal requirements with the way commercial motor vehicle drivers can receive their  Commercial Driver's Licenses (CDL).
These new requirements were put into place last year. The city of Texarkana Texas joined forces with J.J. Keller Training and offered a 5-week program with approximately 160 hours of classroom and field exercise for two city employees who would become Certified Trainers for this program. Once they were certified, they were able to train other employees who needed to obtain or upgrade their licenses.
Dusty Henslee the Assistant City Manager and Public Works Director said in a press release,
We believe our internal training will be a more efficient way to provide our employees with the tools they need. This allows us to train on the job and not have our drivers enroll in external training courses, thereby taking more time away from their families and other responsibilities. This will also give our employees a way to grow and promote within the City.
There are more and more people who are looking to get their CDL licensing. These new regulations will help improve highway safety by ensuring drivers of commercial motor vehicles have the most updated technology and information.
10 Things You Didn't Know Come From Texas
Beware of These 50 Jobs That Might Vanish in the Next 50 Years
LOOK: Do you know these 50 famous acronyms?
This list from
Stacker
features a collection of the most common acronyms and their meanings. Popular abbreviations include establishments like ACLU, YMCA, ad the AARP.