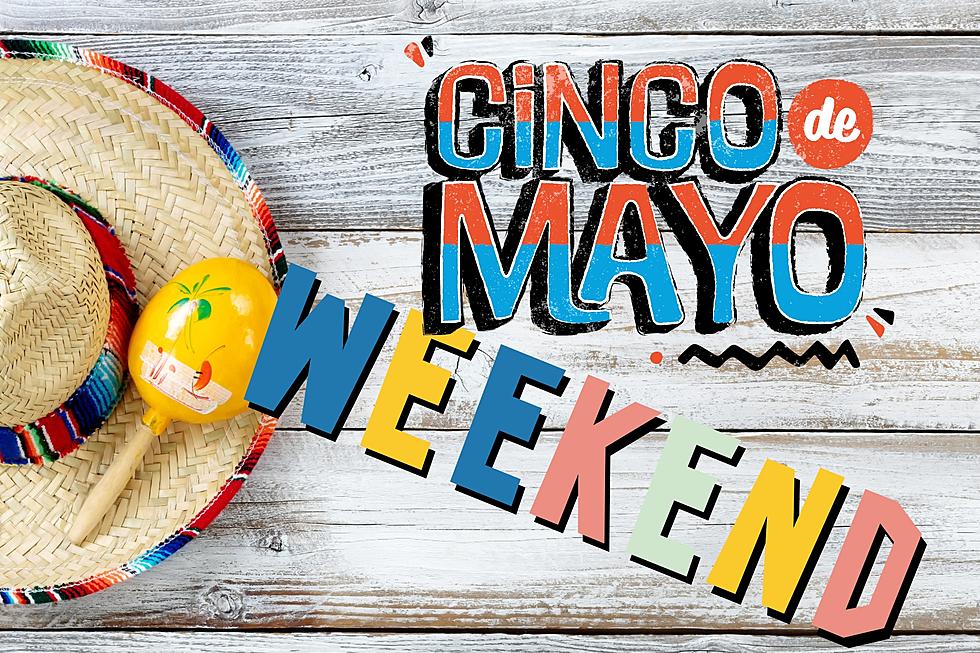 What's Happening This Cinco de Mayo Weekend in Texarkana?
Cinco De Mayo Weekend - Canva
Welcome to the first weekend of May featuring Cinco de Mayo, a great wine festival and much more. Here is a look at all the great events going on this weekend, May 5 & 6.
Cinco de Mayo Friday
Chili's - Busting out the $5 Margarita all weekend long.
Chipotle - Has been doing free delivery all week by using the code CINCO23.
Hooters - Drink specials including Dos Equis, Patron shots, half-price margarita pitchers and more.
On The Border - Offering $6 "Cinco-Ritas" and the Gran Papi for $15.99.
Red Lobster - Get your $5 Cinco Rita starting today, dine-in only at select locations.
Texarkana Farmers Markets (Both)
Gateway Farmers Market opens up to start its season this Saturday, May 6, from 7 AM till noon. Facebook Page
Texarkana Farmers Market is also open from  7 AM until noon on the Texas side of the downtown Post Office, in the shade. Facebook Page
Twice As Fine Wine Festival
The annual festival featuring Texas wineries is once again at Spring Lake Park on Saturday from 11 AM - 5 PM. Foods, live music, drinks, artisans and lots of wine. All to benefit the Alzheimer's Alliance Tri-State Area. More details here.
Let's Fly Now
A first flight event hosted by the Arkansas Ninty-Nines Women Pilots at the Texarkana Regional Airport starting Saturday, May 6 at 8 AM and ending Sunday, May 7 at 5 PM. Check their Facebook Page for more details.
Texarkana's Boomtown Border City Steak Cookoff 2023 In Pictures:
New Automated McDonalds in Ft Worth, Texas Gallery:
The fact is, this McDonalds is not "fully automated", they have a smaller staff working in the kitchen filling the orders, but the counter-person, all-to-often found with a bad attitude, has been eliminated in this dining concept. This new McDonalds is much smaller and has no seating for indoor dining. This is a take-out-only concept with all staff concentrating on getting the orders right. Will it work? We'll see.
Top 9 Burgers In Northeast Texas
The restaurants listed below were obtained from a search on Yelp for top-rated burgers in Northeast Texas. The search was conducted on April 6, 2023. We cannot guarantee any of these places still exist at the time you read this. When you plan your trip, please contact them first to be sure.