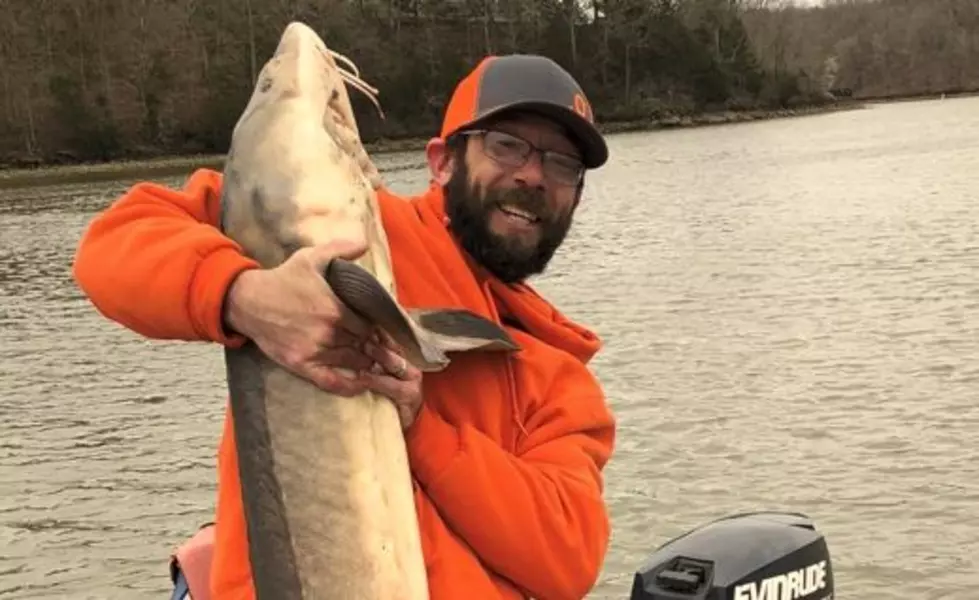 Giant Rare Fish Caught and Released Lake of the Ozarks
Missouri Department of Conservation
This is one fisherman's tale Troy Staggs is going to be talking about for a long time to come.
According to the Missouri Department of Conservation, angler Troy Staggs was fishing in the Lake of the Ozarks near the Arkansas border when he caught a Lake Sturgeon, a rare state-endangered species protected by a Missouri law.
According to KY3.com, the paddlefish angler's tackle wrapped around the tail while he wrestled with the fish for about 47 minutes before reeling it into the boat. The sturgeon was at least 56 inches long and weighed around 50 pounds, the Missouri Department of Conservation said this is believed to be the sixth-largest lake sturgeon reported at Lake of the Ozarks since 2016.
Lake sturgeons have been around since the dinosaurs, for some 150 million years, and can live up to 100 years, this one is believed to be around 30 years old.
Staggs released the fish back into the lake after a few photos but it will be something he will remember for a lifetime.
Catch and Release
So, if you are fishing in Missouri and you catch one or spot one, anglers are asked to release it back into the lake and report it to the local conservation office at 573-248-2530. The MDC has been stocking the lake since the 1980s to help Missouri's longest-lived animal stay off the endangered species list.
WATCH OUT: These are the deadliest animals in the world