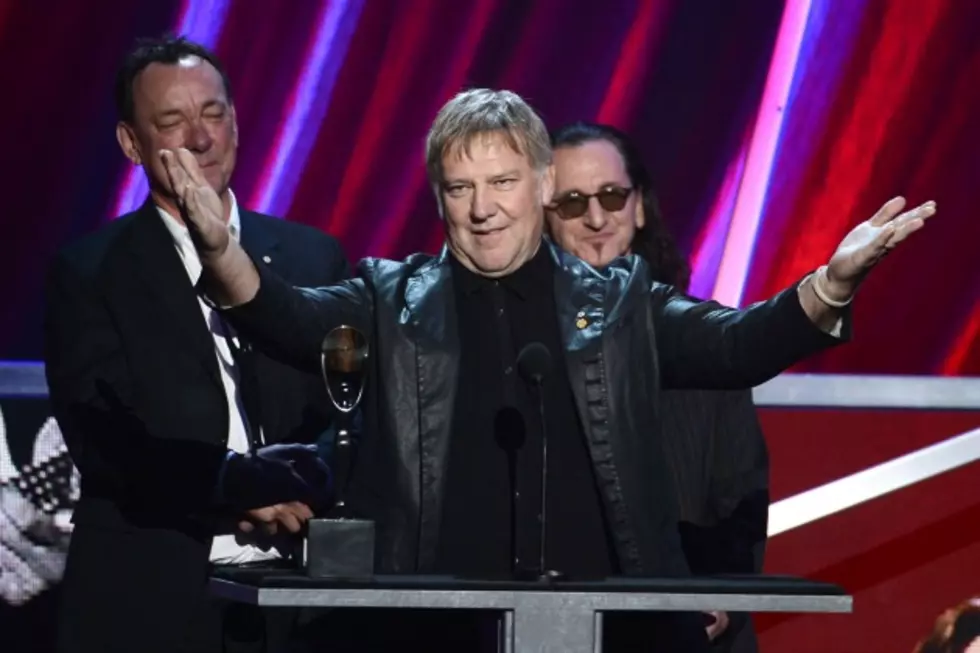 Geddy Lee 'Wanted to Kill' Alex Lifeson During Rush's HOF Induction
Kevin Winter, Getty Images
"He didn't tell us he was doing that," Lee told Rolling Stone when asked about Lifeson's speech, which consisted largely of him saying "blah blah blah" to try and convey his surprise when hearing the band had finally been selected for induction. "I know he had a whole other speech planned. Neil and I thought he had lost his marbles when he was talking. You can see the look on our faces behind him, going, 'What the f--- is he doing?' And of course, we couldn't see him act it all out -- we just kept hearing 'blah blah blah.'"
Things turned out fine in the end, of course. Looking back, Lee chuckled, "He's genuinely one of the funniest people you'd ever meet in your life. But I wanted to kill him at the three-minute mark. Neil and I were threatening to knock him on the head and drag him offstage."
Elsewhere in the interview, Lee credited the Rush documentary, 'Beyond the Lighted Stage,' with helping burnish the band's critical stature after years of being seen as a cult act. "I think it showed what a vast and diverse audience we have, and the effect our music has had on young players," he explained. "One of the criteria of the Hall of Fame is influence. I think it's easy to see that in the film."