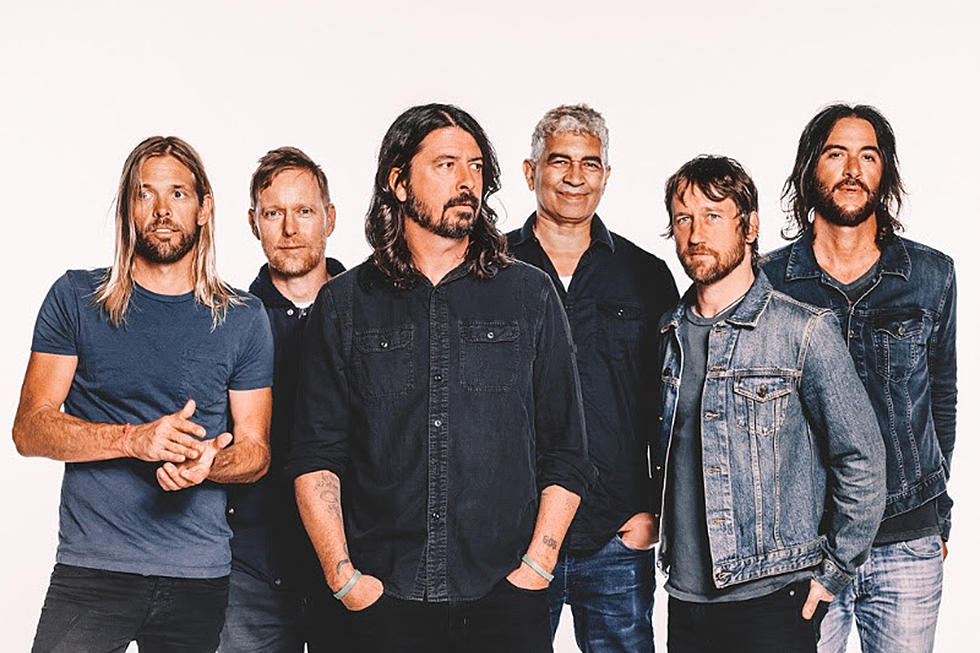 Foo Fighters Add September 2018 Dates, Plus News on The Word Alive, Avatar + More
Photo by Brantley Guttierez
In addition to the big stories we covered today, Wire-to-Wire provides you with some of the other key rock and metal news items from Nov. 14, 2017:
- Foo Fighters continue to add to their North American touring, just adding September 2018 stops in Seattle, Edmonton, Calgary, Vancouver, Portland (Ore.) and San Jose. They also added a second Wrigley Field show in Chicago on July 30 and will be bringing the Cal Jam back to San Bernardino, Calif. in October. See all of their scheduled dates here.
- The Word Alive's Telle Smith is a trooper. The musician has posted a photo of himself in the hospital as he was being treated for a compound fracture of the right leg. Smith suffered the injury during a performance in Los Angeles Sunday night (Nov. 12) and will be in a cast for six weeks. He doesn't plan to miss any shows, but is looking for some help covering medical costs as he's without health insurance. See the photo posting here and has asked fans to grab something from his Resist and Rebel clothing line and Never Take It Off jewelry line to help out.
- Avatar have revealed that they will have four sideshow performers joining them on their upcoming 2018 tour dates. Watch a video teaser here and look for Avatar back on tour starting Jan. 6 in Columbus, Ohio.
- Nickelback's performance at the Red Rocks Amphitheatre will air Wednesday night (Nov. 15) as part of the AXS TV Concert Series. The special will air at 10PM ET/9PM CT. Watch a trailer here.
- Blaze Bayley will release the third album in his Infinite Entanglement trilogy titled The Redemption of William Black and it will arrive on March 2. He's also booked a European tour in late February and into the spring, with a North American trek coming in September of next year. Get all the dates and album details here.
- Crazy Town will be back on the road later this month and well into December. The trek launches Nov. 30 in Laguna Niguel, Calif., and continues through a Dec. 20 stop in West Hollywood, Calif. See dates and details here.