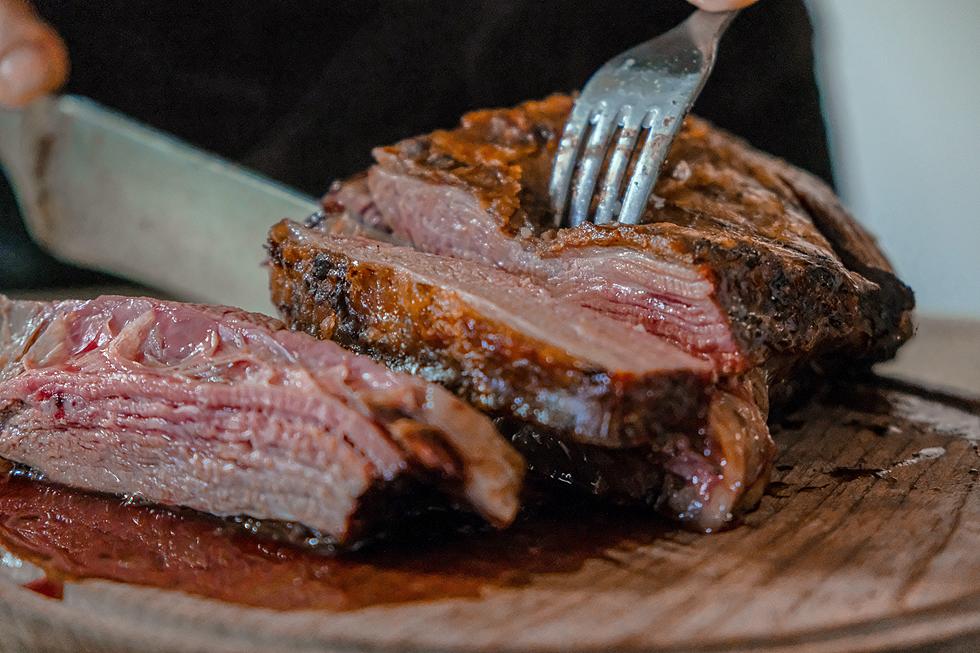 Texas Monthly Magazine is out with their 50 Best BBQ Joints in Texas edition today and I have been through the whole list this morning searching for who they think are the best BBQ joints in the state, and, have I been to any of them yet? First, it's a big list and sadly no, I haven't been to any of these... yet.
I'm not going to reveal the top spots to you because obviously, Texas Monthly would like you to go read the article on their site for that information. I will tell you that the Top 5 are located in Austin, Seguin, Houston, Austin, and Fort Worth, respectively.
In fact, if you read the whole list you will notice a bunch of these restaurants are located in the I-35 corridor between Dallas/Ft Worth down through Austin to San Antonio. There are some in west Texas and the Hill Country, quite a few around the Houston area, and a smattering of locations in east Texas. That's what this article is all about, where are some of the best BBQ joints, according to Texas Monthly, within easy driving distance for you and me. The following two made the Top 50 list:
Mimsy's Craft Barbecue - Crocket, Texas
Mimsy's is just barely in East Texas but close enough we're counting it. Owned by Wade and Kathy Elkins they opened in 2020, what a crazy year to open a business. But to be open that short a time and already make the Top 50... that is very impressive. I can't wait to try this one.
1979 South 5th Street
Crockett, TX 75835
936-544-7000
Stanley's Famous Pit Barbeque - Tyler, Texas
Stanley's Famous Pit Bar B-Q has been around since 1960 and from what I hear a Tyler favorite for sure. We know how Texas Monthly feels about them now too placing them in the Top 50. My morning show partner Lisa says she has been to this one and it's great. Me, not yet.
525 S. Beckham Ave.
Tyler, Texas 75702
903-593-0311
The rest of these were found in the Texas Monthly Honorable Mention section, which means they were ranked #51 - #100. Considering how many Bar-B-Q restaurants there are in Texas that ain't nothing to sneeze at.
Bodacious Bar-B-Q - Hallsville, Texas
1164 W Main St
Hallsville, TX 75650
(903) 668-4227
Joseph's Riverport Bar-B-Cue - Jefferson, Texas
201 N Polk St
Jefferson, TX 75657
(903) 665-2341
Wade's Barbecue - Lufkin, Texas
Open on Friday and Saturday 11 AM till it's gone.
601 S Bynum St.
Lufkin, TX
(936) 635-2876
Slaughter's BBQ Oasis - Sulphur Springs, Texas
1000 Gilmer St. Suite Q
Sulphur Springs, TX. 75482
(903)243-7187
SlaughtersBBQOasis.com
Facebook
Can you think of any around here that should have been on the list?
To see the whole "50 Best" list go to the Texas Monthly site, for the Honorable Mentions which is basically #51 - #100, click here.
LOOK: Best Beers From Every State
To find the best beer in each state and Washington D.C., Stacker
analyzed January 2020 data from BeerAdvocate
, a website that gathers user scores for beer in real-time. BeerAdvocate makes its determinations by compiling consumer ratings for all 50 states and Washington D.C. and applying a weighted rank to each. The weighted rank pulls the beer toward the list's average based on the number of ratings it has and aims to allow lesser-known beers to increase in rank. Only beers with at least 10 rankings to be considered; we took it a step further to only include beers with at least 100 user rankings in our gallery. Keep reading to find out what the best beer is in each of the 50 states and Washington D.C.
LOOK: 40 Discontinued & Special Edition Kellogg's Cereals