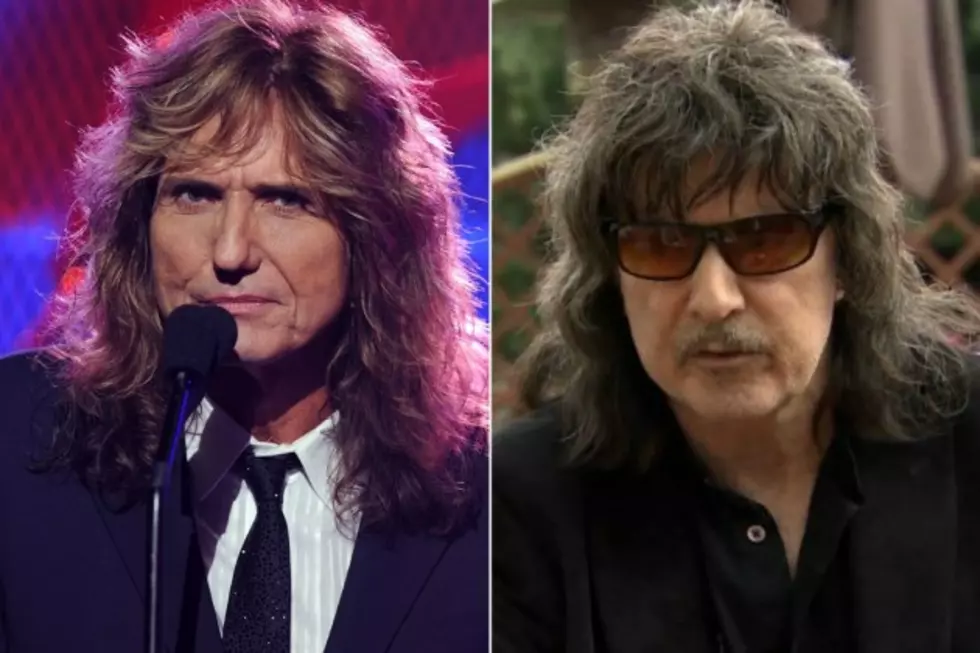 David Coverdale Reveals Near-Reunion With Ritchie Blackmore
Frazer Harrison, Getty Images / YouTube
"The tragic loss of Jon made me finally realize that life is too f---ing short to hold animosity, bitterness and resentments," said Coverdale. "So I decided to reach out to Ritchie to share the sense of grief and loss of Jon with him, and to express my gratitude to him for bringing me on board Deep Purple. During the conversation we did discuss the idea of getting back together in some way, which was Jon's wish."
Unfortunately, Coverdale and Blackmore were ultimately unable to see eye to eye on the prospective project. "After several discussions with Ritchie's manager, I felt I didn't share their vision of the project," he continued. "I sincerely wished them well and respectfully withdrew."
That brief brush with a reunion ended in disappointment, but it also led to a look back through Coverdale's Purple catalog, and reawakened his appreciation for those early years. "I pulled out the albums and started messing around with some of the songs – rearranging ideas, adding a new bit here and there," he recalled. "The bonus for me was I rediscovered my love for that time and the work all of us achieved together. Magical times."
The 10 Worst Rock and Roll Hall of Fame Snubs
See Whitesnake in Rock's Sexiest Album Covers