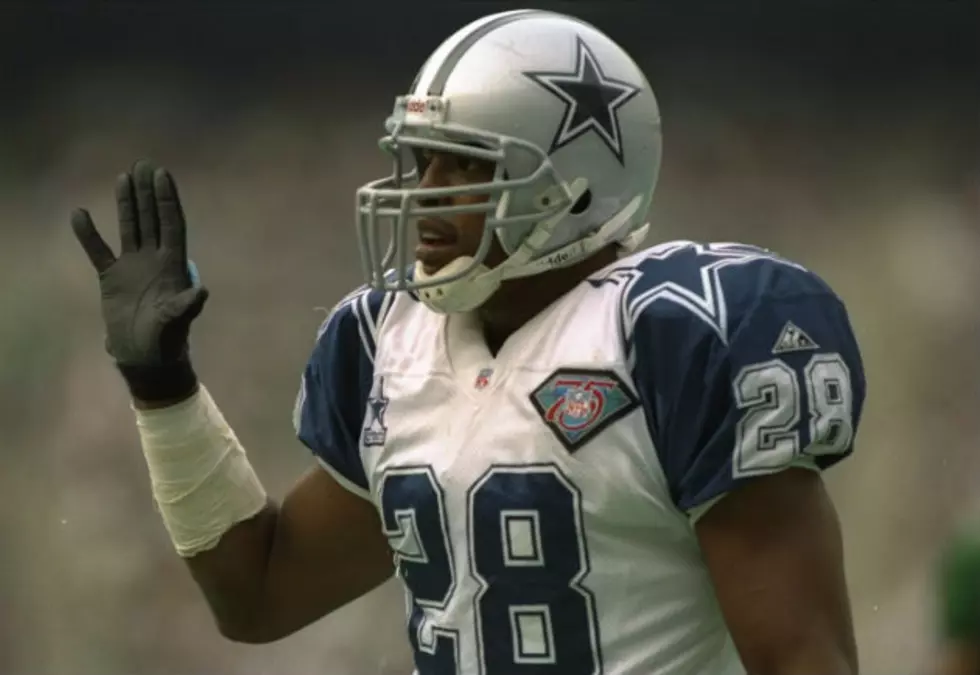 Dallas Cowboys to Induct Darren Woodson Into 'Ring of Honor'
Simon Bruty, Getty Images
The Dallas Cowboys have announced that the next name that will be inducted into the team's 'ring of honor' will be hard-hitting saftey, Darren Woodson.
"Darren was a difference-maker on the field and off the field," owner Jerry Jones said in the press conference Tuesday. "This is a pleasure for me. Darren was a huge part of our defense." [DallasCowboys.com]
Woodson, who went to the Pro Bowl 5 times as a member of the Cowboys, is the team's all-time leader in tackles with 1,350. He also has the distinction of being the only Cowboys player to play for five different head coaches including Jimmy Johnson, Barry Switzer, Chan Gailey, Dave Campo and Bill Parcells.
On a personal note, Woodson is one of my all-time favorite Cowboys player. Even though he played safety, he could hit like a linebacker. Receivers knew they were going to get lit up if they went over the middle. When the Cowboys added Roy Williams in 2002, they made up one of the best safety tandems in the NFL, and one of the hardest hitting.
'Woody', as he is known by both players and fans, will be the 21st Cowboys player to be inducted, and the 8th defensive player to receive the honor.