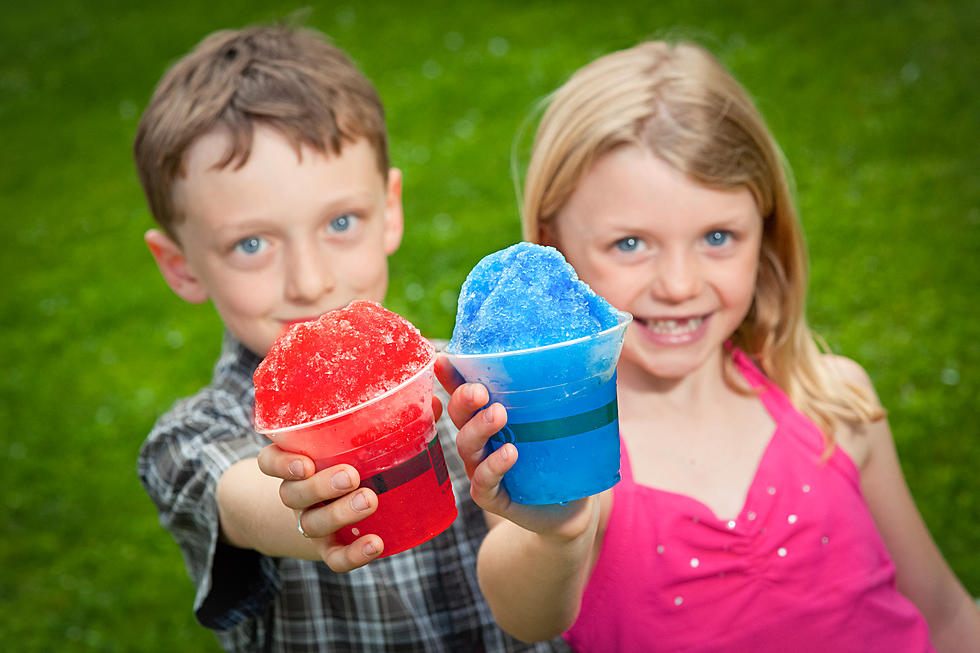 Cool Off With a Snow Cone – Here's Where to Get Yours in The Texarkana Area
Getty Images/iStockphoto
The dog days of summer are here. With heat indexes around 105 to 107, how is a person supposed to keep cool? Snow cones!! Whether you call them Snow Cones, Shaved Ice or Snow Balls eating one can sure cool you down fast. Here's a list of some of the great places to get a snow cone in and around the Texarkana area.
Lasting Impressions Shaved Ice & Concessions  4112 South Lake Drive in Texarkana Texas. (Near the Loop) Open Monday - Friday from 2:30PM-6:30PM weather permitting. They are mobile so they can do birthday parties and other events on weekends. Call (903)293-4501 for more information.
Shaved Ice Express at 1431 North Kings Highway in Nash right beside Wright's Body Shop. Monday-Friday 11AM-7PM  Saturday Noon-7PM and Sunday 1PM-7PM. Ask about their Flavor of the Day.
Big Mo's Snow Cones
at 202 Redwater Blvd East in Redwater, Texas. Across from the Football field.  Open Monday and Tuesday 1PM - 7PM Wednesday 1PM-6PM  Thursday, Friday 1PM - 7:30PM and on Saturday 12PM -7:30PM  Closed on Sunday (903) 701-2362
Angie's Tropical Sno at 540 W Locke St. in Ashdown, Ark. Monday - Saturday
12PM to 8PM. Sunday 2PM- 8PM. Call them at (903) 278-2298. Now locations in Ashdown and Nashville.
The Chillee Bean located at 3425 E. Broad, close to the airport. Open Monday - Saturday 11AM-6PM.
Kona Ice of Texarkana - This one is mobile and you'll see it in different places. If you'd like to know where it is or like to schedule it for an event or fundraiser just give them a call at (903) 293-0123. On Twitter @konaiceoftexarkana 
Where do you get your snow cones? If I missed a place email me and it will be added to the list.