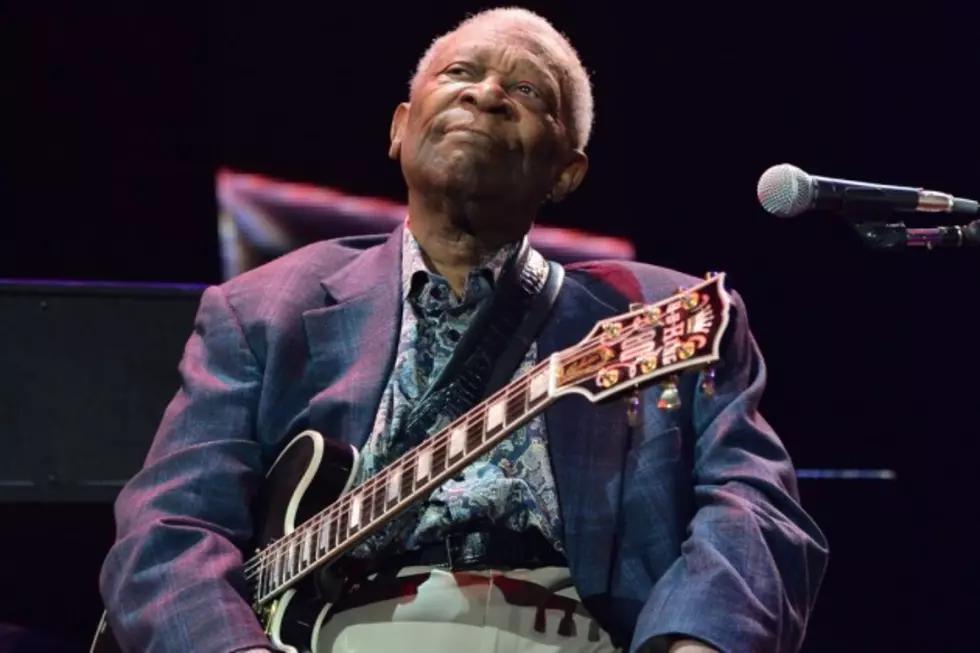 B.B. King Investigation Finds No Evidence of Elder Abuse or Fraud
Larry Busacca, Getty Images
The arrangements for B.B. King's healthcare and financial stewardship remain unchanged after a Las Vegas judge dismissed an attempt by some of King's children to wrest control away from the blues legend's longtime business manager.
The Associated Press reports that Jon Norheim, a hearing master presiding over family court in Clark County, Nev., threw the case out of court after reviewing evidence compiled during investigations into King's affairs last October and this April. "There is no evidence of need for guardianship," decreed Norheim. "Mr. King has counsel. I don't have anything here that says he lacks capacity. He has some serious health issues. But ... if he feels like he's being taken advantage of, he has remedies."
It's a setback for the members of King's family who say they believe he's being stolen from and abused by his business manager, Laverne Toney. His health has been a major concern since at least late last year, when he was forced to cancel a batch of tour dates; he was rushed to the hospital last month after experiencing a diabetes-related scare, and saw doctors again in early May after his daughter Patty accused Toney of neglecting his care.
King's lead attorney, Brent Bryson, scoffed at the allegations, particularly one accusing Toney of misappropriating more than $1 million of King's assets, and fired back an accusation at the guitarist's family. "It's all about money," Bryson told reporters. "Mr. King is no longer out able to tour at this particular time so there's no money coming in. The only way they can get money now is by filing a frivolous type of action."
King, 89, is currently in home hospice care, and although his legal team celebrated this ruling as a victory, it's drawn battle lines in his family that continue to be tested. King's eldest surviving daughter, Shirley King, lamented the lawsuit, saying, "I'm not too sure things are right. But my dad would never want this. ... I'm crying about what people are doing."
Despite Norheim's ruling, it seems likely that the Kings will soon find themselves back in court. "We lost the battle," said King's daughter Karen Williams, one of the family members accusing Toney of impropriety. "But we haven't lost the war."
See 2015's Biggest Rock News Stories
Rock and Roll Hall of Fame's Worst Snubs