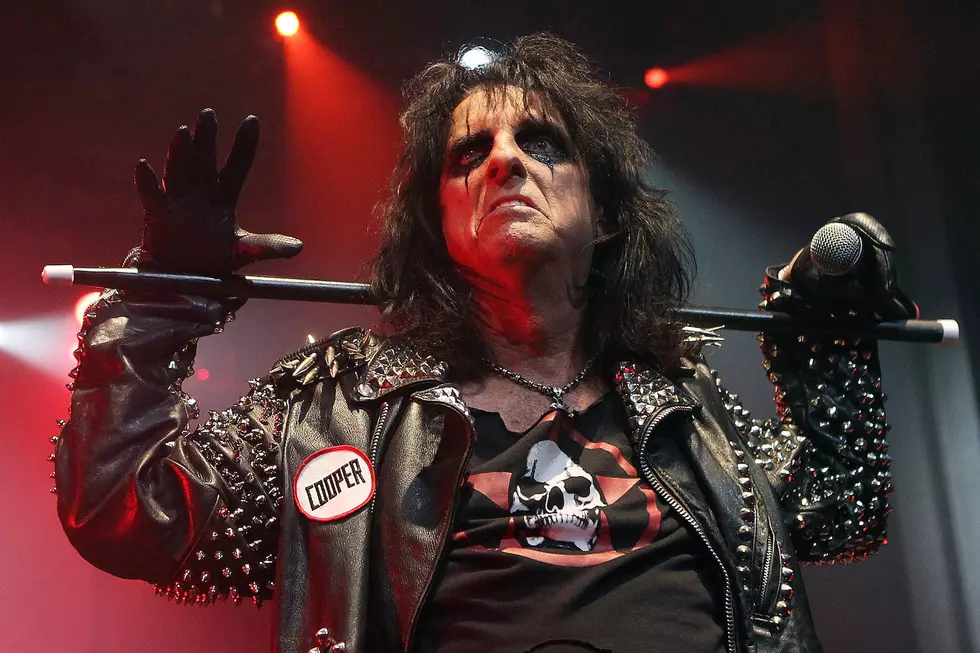 Alice Cooper Nominated for 2018 Songwriters Hall of Fame Class, Plus News on Quicksand, Collective Soul + More
Mark Metcalfe, Getty Images
In addition to the big stories we covered today, Wire-to-Wire provides you with some of the other key rock and metal news items from Nov. 8, 2017:
- Kudos to Alice Cooper, who may have to clear some space for a new honor. The singer has been named one of the nominees for the 2018 Songwriters Hall of Fame induction class. Voting members have until Dec. 17 to register their vote and the 2018 Induction Ceremony will take place in New York City on June 14, 2018.
- Dig that build up! Quicksand are on their way back this week with the new album Interiors, due this Friday (Nov. 10), but they've just dropped the title track for fans to check out. Take a listen to this quiet/loud gem right here.
- Collective Soul are building up to the Dec. 8 street date of their new Collective Soul - Live album. The band has a new track to share with fans, unleashing the digital bonus exclusive cut of "Right as Rain." Check out the concert cut here.
- Goldenvoice and Emo Night LA are teaming up for the upcoming Emo Nite Day festival, taking place Dec. 3 at the Shrine Expo Hall in Los Angeles. The Used, Craig Owens, Finch, Machine Gun Kelly and more will be playing. Get additional lineup and ticketing details here.
- Cellar Darling, which features three former members of Eluveitie, have just revealed an animated video for their song "Six Days" off their This Is the Sound debut disc. Watch the clip for the haunting track right here.