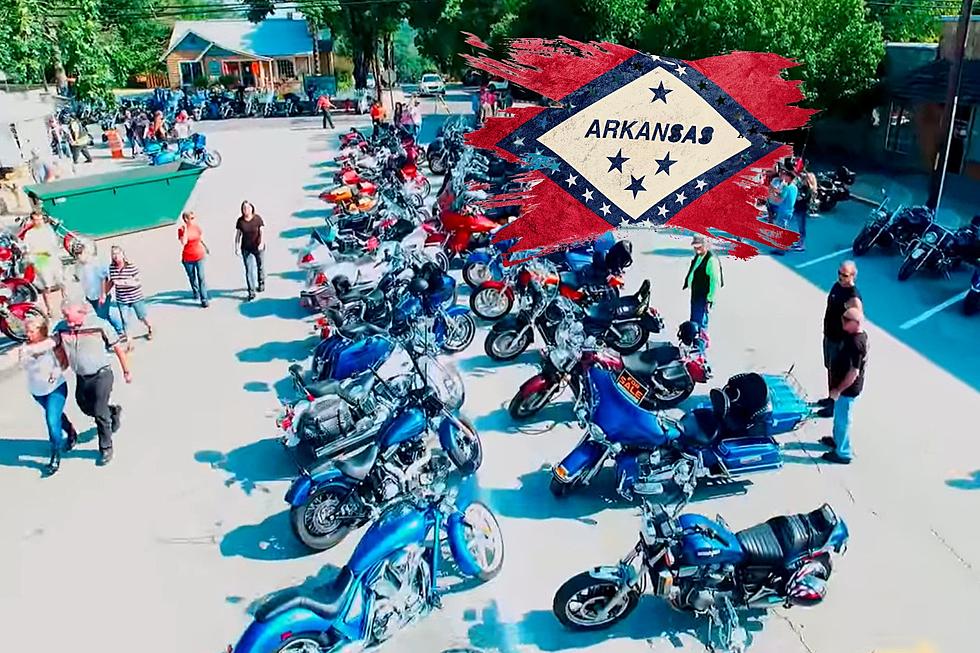 19th Annual 'Mountains, Music, and Motorcycles' Rally in Arkansas
YouTube, Canva
If you love the thrill of the open road on a motorcycle then you need to get ready for this weekend's  19th annual "Mountains, Music, and Motorcycles" bike rally in beautiful Mountain View, Arkansas on August 18-20.
This bike rally will feature a Poker Run on both days, live music, a stunt show, a pepper-eating contest, bike games, and plenty of really cool merchandise with a wide range of motorcycle gear and accessories.
Food vendors will be set up all weekend long too serving up a variety of tasty food and drinks.
This is going to be a celebration of the beautiful Ozark mountain countryside with plenty to see and do during this two-day event that is geared toward motorcycle enthusiasts, and families.
Schedule of Events
Poker Run - Ride through the stunning Ozark country mountainside
Biker Games - Fun thrilling challenges and friendly competition for fellow riders
Loudest Pipe Contest - Who has the loudest pipes at the rally?
Pepper Eating Contest - The last one standing wins this fiery event for your mouth
Beard Contest - Full beard, mustache, or goatee, Who has the best beard?
Car Show
Live Music
Markus Pearson Band - Friday Night
90 Proof - Saturday Night
Kinch - Saturday Night (The Headliner)
Stunt Show
One of the highlights of the "Mountains, Music, and Motorcycles" bike rally is the stunt show featuring jaw-dropping aerial displays and unbelievable stunts that will take your breath away by world-renowned motorcycle stunt artists.
On Sunday morning there will be a biker breakfast and biker church service.
For hotels and other attractions in the area visit the website OzarkGateway.com and for more information on Mountains, Music, and Motorcycles bike rally visit their website here.
Stunning Lakefront Castle in Arkansas With 13 Bathrooms
Take a look inside this absolutely stunning lakefront castle in Arkansas.