Freddie Mercury Biopic Gets a New Star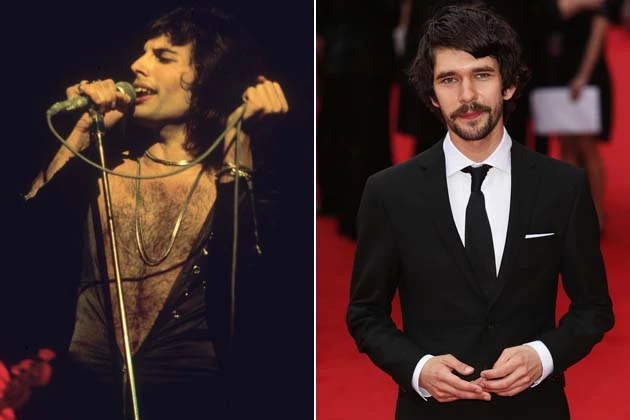 After months of delays, word is now circulating that Dexter Fletcher has been tapped to direct the Freddie Mercury biopic. Perhaps more importantly, Ben Whishaw will play Freddie Mercury, replacing Sacha Baron Cohen, who left over the summer.
Deadline is reporting that Fletcher, an actor-turned-director, will guide the film, which will chronicle Mercury's life from the formation of Queen up to their performance at Live Aid on July 13, 1985. The movie has the involvement of the three surviving members of the band, who have been meeting with Fletcher to give him a feel for the story.
British actor Whishaw had been rumored to take over the role of Mercury. The 33-year old actor is probably best known to audiences for his portrayal of Q in the most recent James Bond film, 'Skyfall.' He is a graduate of the Royal Academy of Dramatic Art.
The movie has been on hold since July, when Cohen, who had been slated to play Mercury, left the project due to creative differences with the band. Drummer Roger Taylor said that Cohen would have turned it into "a joke.' Guitarist Brian May, on the other hand, took a more diplomatic approach, believing that Cohen would have been distracting. "You have to really suspend that disbelief," he said. "The man who plays Freddie, you have to really believe is Freddie."
Source:
Freddie Mercury Biopic Gets a New Star