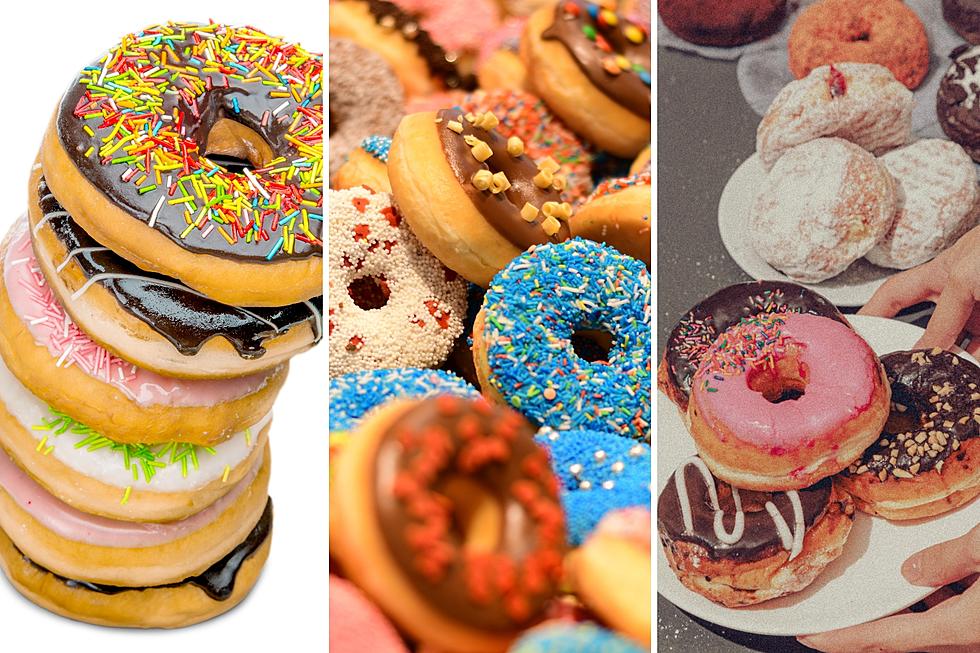 Are There Free Donuts On Nat'l Donut Day Around Texarkana?
National Donut Day 2023 - Canva
Oh yes, there are free donuts around the Texarkana area on National Donut Day. I bet you would like to know where they are, here you go...
Shout out to Mike Snider of USAToday.com for this little history lesson:
National Donut Day was started by the Salvation Army in honor of the "Donut Lassies", who were the ladies who traveled to France during World War I and made donuts and other snacks to serve to our soldiers during that war.
By the way, you cannot blame the Salvation Army for contributing to your waistline. How many donuts you eat on this day or any day, is all on you.
Moving on from any potential guilt trips, let's see where we can get some free donuts today.
Remember: Not all locations may be participating.
Duncan Donuts
Donut Deal: Purchase any size drink and get one free classic donut of your choice, while supplies last. Website
Krispy Kreme
Donut Deal: I know, we don't have one around here. However, if you happen to be traveling to where one is, this is a pretty good deal. One free donut of any kind, no purchase necessary. Also, if you purchase any dozen donuts, you can get another dozen original glazed donuts for just $2. Website
Shipley
Do-Nut Deal: Get a fresh, glazed do-nut for FREE with any purchase, while supplies last. Website Online ordering code: Donutday23.
How To Make Your Own Donuts
With over 10 million views, one must assume these must turn out pretty darn good. Let us know!
Café Texan - Huntsville, Texas
They claim to be the oldest café in the state.
B-29 Doc Texarkana Visit 2023
Buc-ee's Royse City, Texas Gallery