Ted Nugent Explains 'Black Power 2013′ Tour Name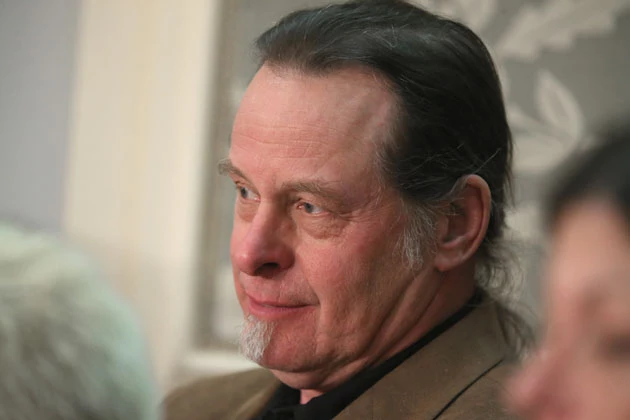 Rocker Ted Nugent, who by his own proclamation has less than two months to live (at least as a free man), has named his upcoming summer tour Black Power 2013 to honor the African-American musical heroes that inspired him. In a column at World Net Daily, Nugent explains how he is standing up for blacks, and how Democrats and President Obama are "a clear and present engineer of the destruction of black America."
Nugent says the destruction of blacks by Democrats goes back at least 50 years. "The New Deal was a raw deal, and the Great Society experiment didn't turn out to be so great after all. It has been an unmitigated disaster for black Americans."
He goes on to list a number of unsourced statistics to explain the plight of African-Americans in the U.S., calling out cities like Chicago, Detroit and St. Louis as "cesspools of gangland violence." "Interestingly, these "gun free zone" cities have been controlled by Democratic mayors for years, often decades," Nugent writes.
The Motor City Madman's claim to being a modern day civil rights warrior is his connection to great black musicians like Bo Diddly, James Brown, Albert King and BB King. He says he doesn't celebrate Black History month, because he celebrates it every day, "as my very black-inspired musical dreams could not have been successful were it not for black America."
"The truth will set those black Americans free who want to be free, who want to be the best they can be, who want to leave their grandchildren a better, stronger America."
What Nugent's post lacks in specifics in more than makes up for in passion and gusto. Details of the Black Power 2013 were not made available, and it's not clear if that's only what he's calling his one-third of the 2013 Rock 'n' Roll Express tour with Styx and REO Speedwagon that begins in April. His official touring page has no dates listed after their last show together on May 19.
Source:
Ted Nugent Explains 'Black Power 2013′ Tour Name