Kiss Unmask to Raise More Than $1.2 Million for Military Museum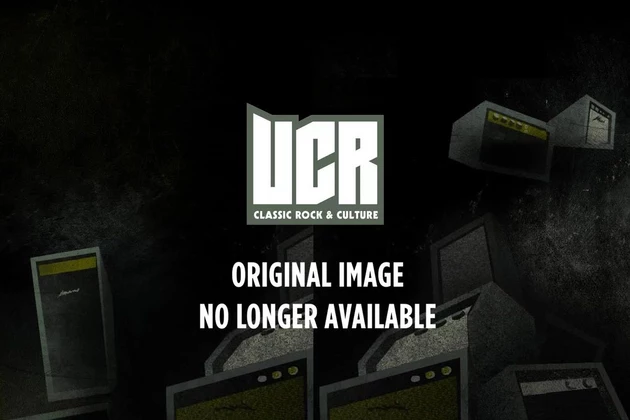 Kiss don't often play without their signature makeup these days, but they're definitely willing to do it for a good cause — as the members of the group proved on Feb. 18, when they delivered a makeup-free set list to help raise more than $1.2 million for a military museum named after guitarist Tommy Thayer's father.
That impressive sum was confirmed by Kiss co-founder Paul Stanley, who took to social media the day after the show to congratulate his bandmate for all his hard work on behalf of Oregon's military veterans.
Going into The Brigadier General James B. Thayer Oregon Military Museum fundraiser. We raised over 1.2 MILLION dollars last night. Go Tommy! pic.twitter.com/YSfhmsB2N7

— Paul Stanley (@PaulStanleyLive) February 19, 2017
As Thayer explained in an interview with Forbes, performing at the "All-Star Salute to the Oregon Military" event was just the latest in a series of fundraising efforts he's taken part in for the museum.
"This is important to me on a personal level because my father is involved," he said, "but it is important, too, for people to remember and commemorate the amazing people and their stories of heroism. The things they did for our country are inspirational and help us understand where we came from, what helped make us, as a country."
And although the Thayer family connection was obviously a main motivating factor for the museum and the event, getting behind it became personal for all the members of Kiss. Drummer Eric Singer helped put Thayer in touch with the watchmaker that built a limited-edition timepiece that fetched $40,000 at the museum's fundraising auction — and as the child of a Holocaust survivor, bassist Gene Simmons has his own vested interest in honoring Allied soldiers.
"Gene's mother's life was spared at the age of 14, but what she went through makes this effort even more personal for all of us in the band," added Thayer. "The band as it is today, all of us are very close and very supportive of each other's charitable and philanthropic efforts, and especially this one. We have supported the military and the veterans throughout our tours in various ways."
Kiss Albums Ranked Worst to Best
Source:
Kiss Unmask to Raise More Than $1.2 Million for Military Museum