Ron Howard's Latest 'Han Solo' Set Photo Reveals the New Droid You're Looking For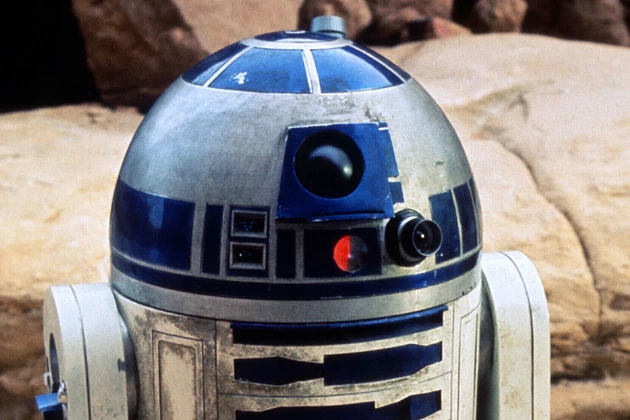 We may never know exactly how much of the Han Solo movie has changed since Ron Howard took over for Phil Lord and Chris Miller, but at least one difference is immediately clear: Howard is definitely more fond than his predecessors of sharing updates and photos from the set of the untitled Star Wars spinoff on social media — including today's offering, which gives us a sneak peek at what appears to be a new droid.
The photo, which Howard posted this morning, shows the director posing with an Astromech droid similar to our old pal R2-D2 — although this one features gold coloring instead of R2's iconic blue:
These droids can be so damn intractable. But we'll go until we get it right! #UntitledHanSoloMovie pic.twitter.com/tDR6EOW8pn

— Ron Howard (@RealRonHoward) August 2, 2017
Howard also recently shared pics of young Chewbacca (played by Joonas Suotomo) and Donald Glover as Lando Calrissian. The still-untitled Han Solo movie appears to be in good hands following Lord and Miller's departure, which was accompanied by reports of Lucasfilm's displeasure with the duo's tendency to improvise and stray from Lawrence Kasdan's script.
Despite the changing of the guard, the Han Solo movie is still on track to hit theaters on May 25, 2018
Subscribe to Eagle 106.3 on

Source:
Ron Howard's Latest 'Han Solo' Set Photo Reveals the New Droid You're Looking For